Ron Weiser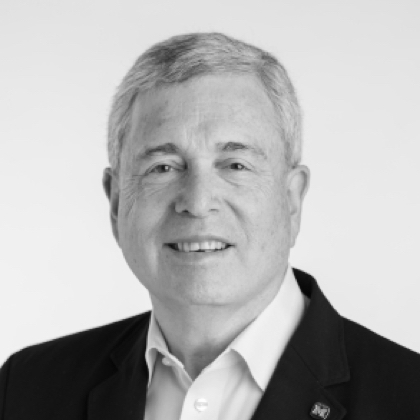 Ron Weiser
McKinley Company
320 N. Main St. Suite 200
Ann Arbor, MI 48104
Regent Ron Weiser, from Ann Arbor, received his bachelor's degree in business from the University of Michigan in 1966.
Regent Weiser founded McKinley Associates Inc., a national real estate investment company, in 1968 and was its chairman and chief executive officer until 2001. From 2001-05 under President George W. Bush, he served as the U.S. Ambassador to the Slovak Republic.
Regent Weiser served on the board of directors of numerous nonprofit organizations, including the national board of the Ginsberg Center at U-M, the Detroit Institute of Arts, the UNCF of Washtenaw County, the Michigan Theater, Artrain USA and The Henry Ford Museum as well as on the advisory board of the Mary H. Weiser Food Allergy Center. He and his wife founded two educational institutes at U-M: the Weiser Center for Emerging Democracies and the Weiser Center for Europe and Eurasia. They also established the Weiser Diplomacy Center at the Gerald R. Ford School of Public Policy, the Weiser Real Center for Real Estate at the Stephen M. Ross School of Business, and the Elizabeth Weiser Caswell Diabetes Institute at the Medical School, and they served as deputy chairs of the University's Victors for Michigan Campaign.
He currently is a trustee or director of the Gerald R. Ford Presidential Foundation, The Henry Ford, and US Holocaust Museum and is the chair of an effort to raise resources for a pediatric brain cancer research initiative at the C.S. Mott Children's Hospital in honor of the late Chad Carr.
Regent Weiser was elected to the Board of Regents in 2016. His term expires January 1, 2025.